---

where are the in-betweens?

---
The Guardians of the Marsh is an immersive multi-stage project of the Philippines' largest wetland, the Agusan Marshlands. A complex vast ecologically significant temporal landscape made up of hundreds of lakes, meandering rivers, boggy swamps, and mystical peatlands, now facing the relentless brunt of the climate crisis. This neglected and forgotten wetland jewel of Asia rapidly shrinks due to climate change and intense socio-economic activity. Severe typhoons, prolonged droughts, torrential flooding, unsustainable agriculture, and illegal logging threatens this wetland frontier.

Left to fade in today's changing climate and society, this project tells a two-part story of dualities. The wet and the dry, and of future and of past— a story of the neglected wetland through qualitative exploration, quantitative assessment, science-based storytelling, and on-ground initiatives to conserve the landscapes, cultlure, wildlife, and biodiversity within the changing seasons influencing the life of the indigenous and local communities facing the naturecultural issues of its temporal waters.
A sense of place, of time, and of community.
---
In 2019 and 2020, a recorded total area of more than 100-hectares of peatlands and swamp forests,
or the size of roughly 140 football fields were burnt down to expand palm oil plantations. Prolonged droughts have been exacerbated by the drying climate,
making the peatlands more vulnerable to these fires.
---
Six municipalities and 38 towns depend on the Agusan Marshlands for livelihood,
water, and food, such as the Manobo indigenous community, who serve
as the guardians of the marsh. Lake Panlabuhan serves as the flood basins to prevent massive flooding downstream to major cities of Butuan in the Philippines

It is now the beginning of the end of their way of culture and life. Instead of rain, there were ashes. Instead of a stream, there is drought. Instead of water, there is blood. Marites Babanto, the indigenous woman leaders of the Manobo Tribe has no choice left but to fight
and protect the waters, trees, and peat of her floating community and
the future indigenous generations, who will be inheriting the Agusan Marshlands
that have been passed on by her ancestral forefathers.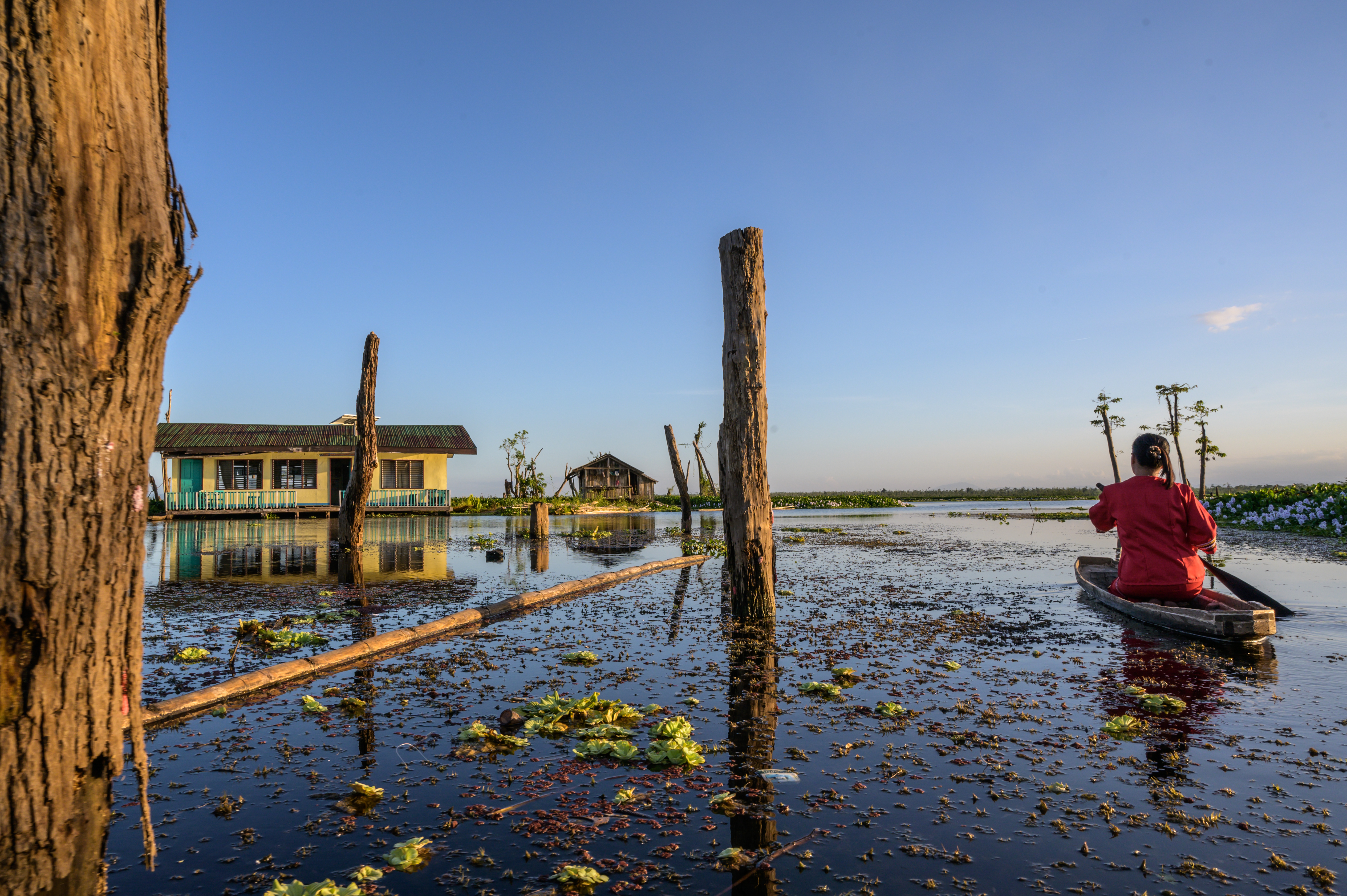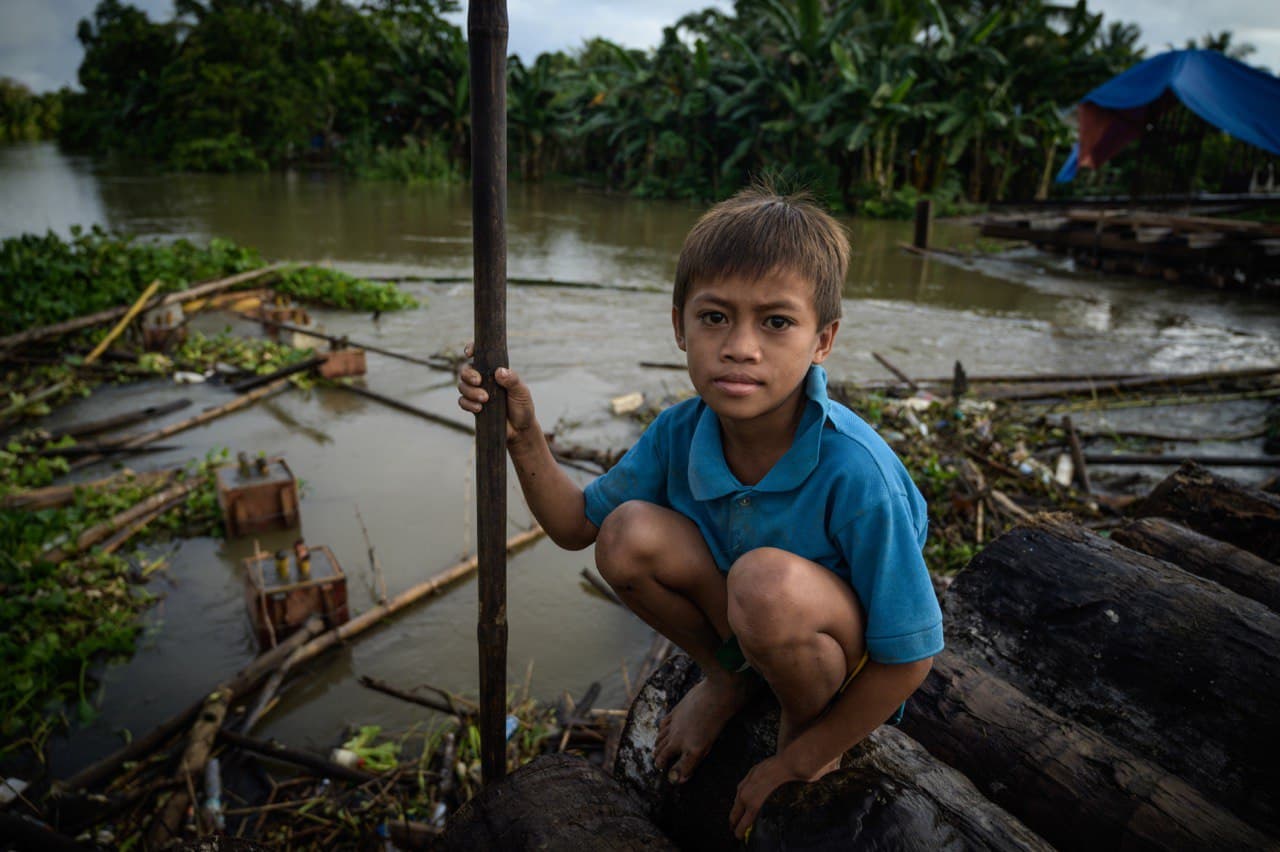 ---
INDIGENOUS KNOWLEDGE BASED SOLUTIONS
As currents turn to indigenous knowledge as an essential solution for climate action—
the Manobo indigenous knowledge and culture is integrated and recognized as science through modern contemporary design within neigboring communities
as means of adaptation to unprecedented extreme weather events such as severe droughts and floods wrought by the ongoing climate crisis.
---
Floating houses, churches, and schools are designed on rafts anchored to endemic "bangkal" trees
adapting to the changes of water level during drought and flooding.
---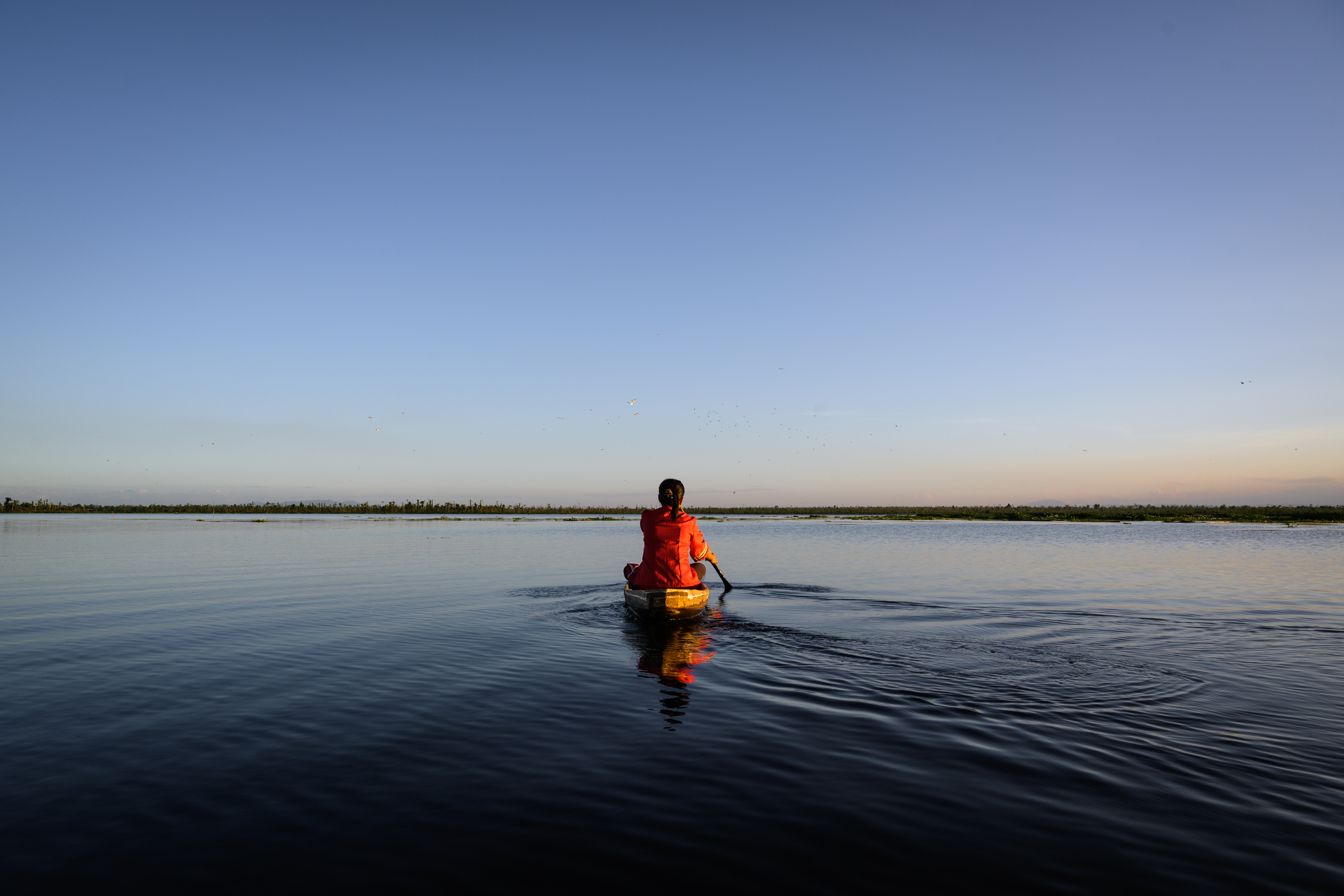 ---

in the in-betweens

of water and land, of future and past—

the way forward is indigenous.


---